FPA News July 2019
Cherry Cookies on Sale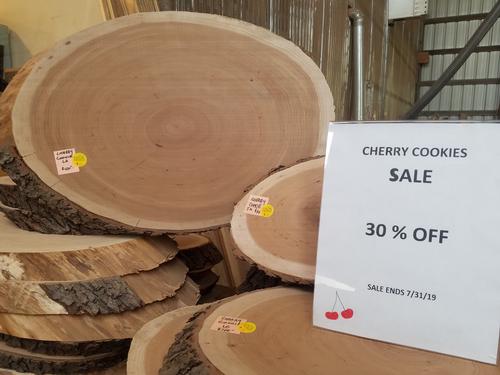 July's Sale is on Cherry Cookies. These versatile ovals can be used for food presentation, can be easily made into a side table to put your morning coffee on, can hang outside your door with the house number burned into it. Looking for a decorating idea for a Jack & Jill? Perfect! Need a cribbage board? I know just the guy to make you one!
30% off for month of July. Sale ends 7/31/19.
For more information on this or anything else call us at 413-772-6833, visit our warehouse at 75 Oak Hill Road, Greenfield, MA 01301, or visit our website ForestProductsAssociates.com.
Posted: to Items for Sale on Wed, Jul 10, 2019
Updated: Wed, Jul 10, 2019